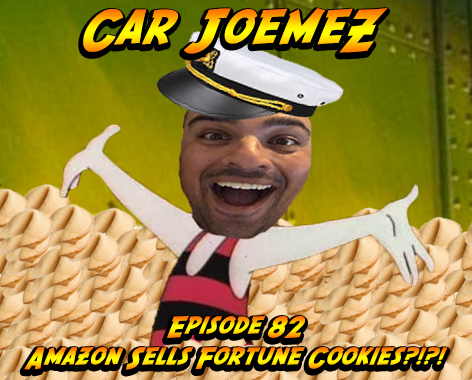 Episode 82: Amazon sells Fortune Cookies?!?!
MeZ got his computer back
Our review contest is still going
Puerto Rico and Slipknot love us
The Oscars
Funko is making a Fishman pop!!
The Olympics
WALKING DEAD is apparently back
DUNKIRK
Shilo Rose hijacks the show
GET OUT
STAR WARS
what will be the movie of 2018
AVENGERS out a week early
RAMPAGE has a toy line
TOYS THAT MADE US
Netflix's EVERYTHING SUCKS
VOLTRON
COUNTERPART
random TV shows
NINTENDO QUEST
McDonalds Szechuan sauce
Joe learns about the International section in the supermarket
Fuck Burger King again
Shake Shack
Pop Tarts now with more frosting… bullshit
Chips Ahoy cereal is delicious
If someone threw soup at you, what would be the worst soup to get hit with?
March Madness topics
Big Finish; Top 3 album covers
Closing song: Lonely Island - Why Not Me?